NASA Researcher Coordinator
Joy Liebman
Joy holds a Masters of Science in Culture and Society from the London School of Economics and a Bachelor of Arts from Brandeis University in International and Global Studies. Her graduate research focused on the performance of national identity and emotional labor. She is excited to be working in research and collaborating with NASA and the team at ATLAS. In her free time, Joy enjoys theater, exploring Chicago, and re-watching Lost.
.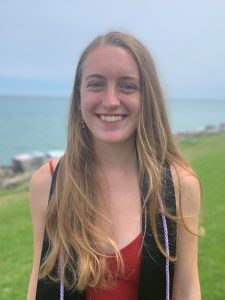 Amelia holds a Bachelor of Arts degree in Psychology and French from Northwestern University. As an undergraduate, she conducted research on intersectional stereotyping, ambivalent sexism, and white fragility. She is excited to explore new facets of social scientific research at ATLAS. In her free time, Amelia enjoys running, cooking, and planning for her next trip abroad.
Marcia Hilliard
Marcia Hilliard's grandmother, Georgianna Verville, graduated from the Northwestern University Women's College in 1930 with a Bachelor of Science degree. Marcia knew that she had returned home when she agreed to work at NU in 1997. Marcia has served in various roles within the university, including Department Assistant and Assistant Research Administrator in the McCormick School of Engineering for over 13 years.  She currently is contributing her expertise as the Lab Coordinator to the SoC CollabLab and the ATLAS Lab.
Alexandra Harris-Watson
Alexandra (Alex) received her PhD in Industrial-Organizational Psychology at the University of Georgia. Her research interests include the influence of individual differences on behavior at work, particularly in interpersonal contexts relevant to the future of work (e.g., collective leadership, human-AI interaction). She is also interested in personality trait configurations and psychometric methods.
Research Assistant Professor
Alina Lungeanu
Alina holds a Ph.D. in Technology and Social Behavior from the Northwestern University. Her research interests include social networks, computational social science, scientific collaboration. She is contributing to the NASA Task Switching, NASA SCALE, and NASA CREWS projects.