Undergraduate Research Team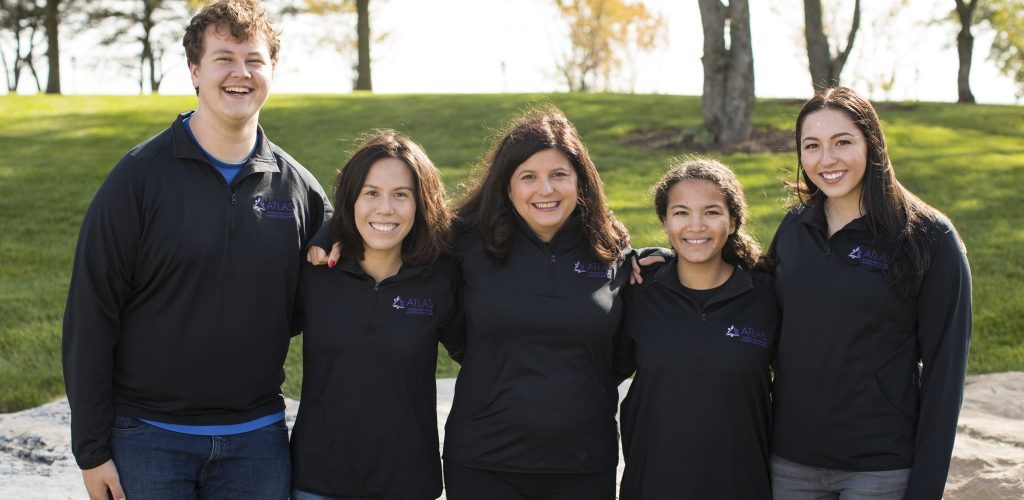 Shea Christian
Shea, Weinberg Class of 2021, is majoring in Psychology and working towards a minor in Spanish and a certificate in Integrated Marketing Communications. She is from Washington, D.C. and in her free times loves to read, write, and bake. She is interested in the role that personality plays in teamwork.
Maxwell Johnson
Maxwell (Max) Johnson Class of 2022 is majoring in Communication Studies, minoring in Film & Media Studies and pursuing certificates in Integrated Marketing Communications and Segal Design Thinking. On campus, Max is involved with A&O Productions, the Global Engagement Summit, and the office of New Student Experience. Within ATLAS, he has loved working on different research projects on team dynamics and wrote his first research paper "Talking About Mars: Team Communication Dynamics and Decision Quality in Space Crews" which was featured at both the NASA IWS conference and the Society of Industrial and Organizational Psychology conference. He enjoys hiking, working with plants, exploring Chicago, reading, and a good pun.
Gwyn Hodges
Gwyn, Class of 2021, is majoring in Psychology, minoring in Legal Studies, and has an Integrated Marketing and Communications Certificate from Medill. She is from Evanston, IL. On Campus, Gwyn is a chair member of the new Responsible AI Student Organization. She is part of the Garage Residency program working on a nonprofit startup surrounding reducing the stigma of talking about sexual assault. Gwyn enjoys listening to and (occasionally) writing music, baking, reading, going on road trips, boxing, and running.
Sherry  Xue
Sherry, Class of 2023, is majoring in Communication Studies, minoring in Entrepreneurship, French, Data Science, and pursuing certificates in IMC and Segal Design. She is from Qingdao, China. On campus, Sherry is the founder of Explorate, which is one of the resident teams at the Garage. She also plays on the Women's Club Frisbee Team. When she's not in school, Sherry enjoys traveling abroad and volunteering at organic farms, wildlife sanctuaries, or doing conservation work deep in the jungle.
Kaitlyn Margolis
Kaitlyn (Kait) Margolis, Class of 2022, is majoring in Communication Studies with a minor in Psychology, and is pursuing the Integrated Marketing Communications Certificate. She is from Cleveland, Ohio, and also conducts research on the future of the sports industry in the Communication Studies department. Kait enjoys hiking and exploring the outdoors, playing with her dogs and watching true crime documentaries.
Asha Yearwood
Asha Yearwood, Class of 2024, is majoring in Communication Studies and pursuing a business institutions minor. She is from Miami Florida. She is the founder and editor-in-chief of From The Homies With Love, an interactive literary magazine benefiting the NAACP Legal Defense and Education Fund, the Transgender Law Center, and the Okra Project. She enjoys screenwriting, thrifting, reading, and painting.
Class of 2022
Rachel McCardell

Class of 2020
Valerie Gruest    Andrea Albanez     Victoria Linner