Undergraduate Research Team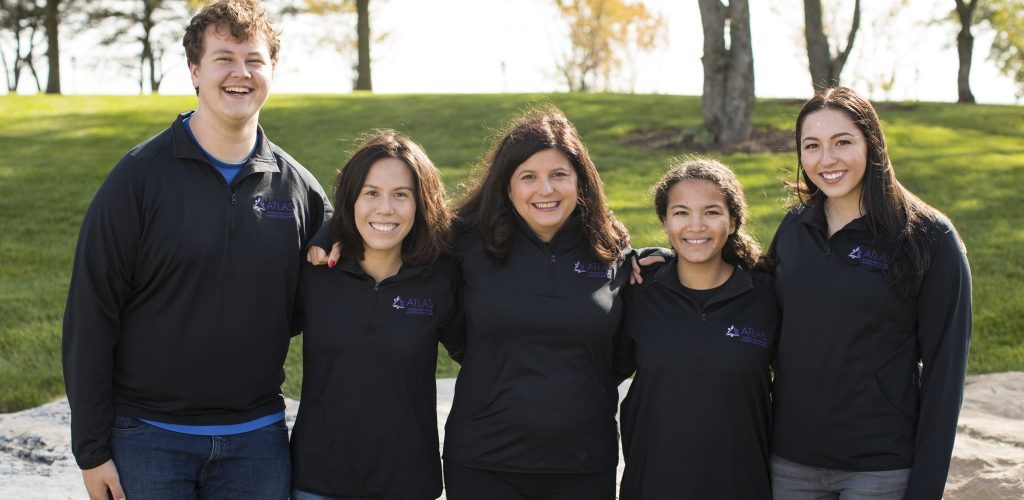 Maxwell Johnson
Maxwell (Max) Johnson Class of 2022 is majoring in Communication Studies, minoring in Film & Media Studies and pursuing certificates in Integrated Marketing Communications and Segal Design Thinking. On campus, Max is involved with A&O Productions, the Global Engagement Summit, and the office of New Student Experience. Within ATLAS, he has loved working on different research projects on team dynamics and wrote his first research paper "Talking About Mars: Team Communication Dynamics and Decision Quality in Space Crews" which was featured at both the NASA IWS conference and the Society of Industrial and Organizational Psychology conference. He enjoys hiking, working with plants, exploring Chicago, reading, and a good pun.
Sherry  Xue
Sherry, Class of 2023, is majoring in Communication Studies, minoring in Entrepreneurship, French, Data Science, and pursuing certificates in IMC and Segal Design. She is from Qingdao, China. On campus, Sherry is the founder of Explorate, which is one of the resident teams at the Garage. She also plays on the Women's Club Frisbee Team. When she's not in school, Sherry enjoys traveling abroad and volunteering at organic farms, wildlife sanctuaries, or doing conservation work deep in the jungle.
Shannon Lackey
Shannon (Shack) Lackey, Class of 2022, is majoring in Chemical Engineering with a minor in Biochemical Engineering and Biotechnology. She is on the varsity field hockey team at Northwestern. She is from Oley Valley, Pennsylvania. Shannon is also involved in Northwestern University Space Technology And Rocketry Society (NUSTARS) where the team designs and builds high power rockets for NASA's yearly student launch competition. When she is not play field hockey, studying teams with ATLAS, or building rockets, Shannon enjoys hiking, camping, stargazing, and biking. Her party trick in solving a Rubik's Cube, a skill she picked up her first quarter as a Northwestern student in a class called Rubik's Cubes, Square Dancing, and Math.
Cindy Wu
Cindy, Class of 2025, is majoring in Economics with a minor in Data Science. She is originally from the Bay Area but has lived in Chicago, Illinois for the past few years. On campus, she is involved in Institute for Student Business Education (ISBE) Analytics and Global Research and Consulting Club Kellogg. In her free time, she enjoys singing and discovering new restaurants.
Carli Kelley
Carli, Class of 2024, is majoring in Statistics and Communication Studies. She is from Grand Rapids, Michigan and loves to dance, hike, read, watch movies, be outside, and be around animals. She has always said her dream job was to work for NASA, so she is thrilled to be playing a role in NASA's mission to Mars.
Mackenzie Matheson
Mackenzie, Class of 2023, is majoring in Communication Studies and Political Science and is also pursuing the Integrated Marketing Communications Certificate. She is from Austin, Texas and loves to rock climb, do crossword puzzles, and read. On campus, she is an Account Executive at Form & Function, Northwestern's student-run marketing agency and served as PR Chair for Girl Up.
Mackenzie Wood
Mackenzie, School of Communications Class of 2022, is double majoring in Statistics and Communication Studies. She is expected to graduate December 2021 and is pursuing her Masters iim Data Science in January 2022. She is from Granger, IN. On campus, Mackenzie has been an athlete on the women's soccer team. When she is not in school or soccer, Mackenzie enjoys playing with puppies, watching Netflix, and taste testing different ice cream flavors.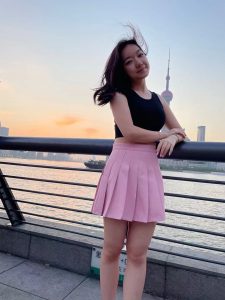 Ruby Chao
Ruby, Class of 2025, is double majoring in Communication Studies and Psychology. She is was born in Taipei, Taiwan but has spent the last ten years living in Shanghai, China. On campus, she is involved with Consultants Advising Student Enterprises (CASE), WAVE, The Dolphin Show, and Her Campus. In her free time, she enjoys cooking, baking, and playing Go.
Ximena Munoz
Ximena, class of 2024, is majoring in Communication Studies, minoring in Spanish, and is currently pursuing the Integrated Marketing Communication certificate. She is from the Southside of Chicago. On-campus, she is involved as both Publicity and Recruitment chair in her Latina/service-based sorority, Kappa Delta Chi. Outside of campus, she loves to spend quality time with family, eat burritos, and watch sappy romantic comedies.

Kim Nguyen
Kim, McCormick class of 2024, is majoring in Industrial Engineering and Management Sciences. She is from Vietnam. Apart from her engineering courses and projects, Kim joins ATLAB to learn more about teamwork in space explorer teams and seek inspiration for her future works. She enjoys playing basketball, photography, reading and is currently working on her autobiographical fiction.
Seora Kim
Seora, Weinberg class of 2025, is interested in Psychology and Economics. She is from South Korea and China. On campus, she is involved in Women in Business, Cookology, and NUEC. In her free time, she likes to watch TV shows, cook, and sing.
Tano Barendsen-Rossi
Tano, Class of 2023, is majoring in Psychology and Theatre. He joins ATLAS eager to learn more about research, explore conceptions of teamwork and consider potential implications for work in theatre. On campus, he most recently enjoyed being a part of this year's MT Capstone Festival. A second degree black belt who speaks French and Italian and loves being in the kitchen, Tano grew up in Newburyport, Massachusetts.
Class of 2022
Rachel McCardell

Class of 2021
Gwyn Hodges           Shea Christian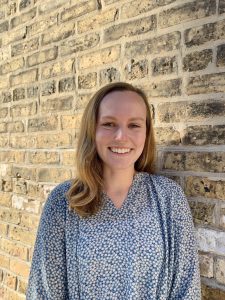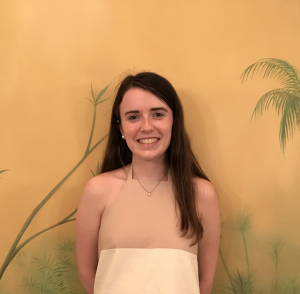 Class of 2020
Valerie Gruest    Andrea Albanez     Victoria Linner