Undergraduate Research Team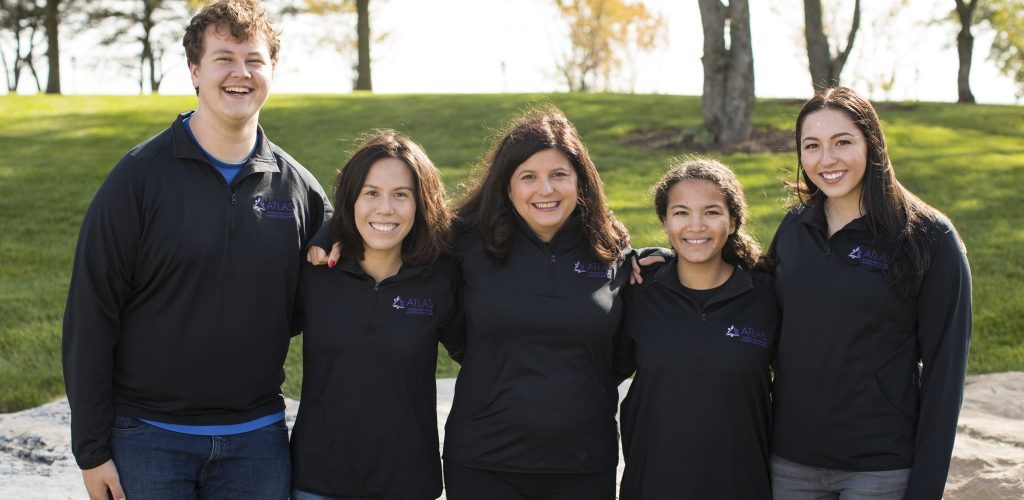 Victoria Linner
Victoria (Torie), Class of 2020, is majoring in Communication studies and double-minoring in psychology and creative writing. She is from Aurora, IL. On campus, Torie is a proud member of Steam Heat Musical Theater Dance Company and works as a supervisor at the Phonathon. Torie enjoys deep dives into rabbit holes online, late night talks with friends, and cuddling with her four pets.
Andrea Albanez
Andrea (Andi), Class of 2020, is majoring in Communication Studies. She is from San Diego, California, where she was a writer for her local magazine Bird Rock Living, a journalist for her high school's newspaper The LJ Hi-Tide, a member of her high school's Mock Trial team, and president of her class in the San Diego Chapter of National Charity League. Andrea enjoys running, reading, listening to new music, and traveling abroad and locally with her family and friends.
Valerie Gruest
Valerie (Val), Class of 2020, is majoring in Communication Studies and Art, Theory & Practice. She is from Guatemala, where she was a member of the Olympic Team at the 2016 Summer Olympic Games in Rio de Janeiro. Research interests include: teams and leadership, specifically how teams function effectively in a multiteam system setting to understand the different ways teams can collectively lead themselves; also concerned with the correlation between decentralized team processes and performance. Valerie enjoys painting, traveling, and paddleboarding.
Shea Christian
Shea, Weinberg Class of 2021, is majoring in Psychology and working towards a minor in Spanish and a certificate in Integrated Marketing Communications. She is from Washington, D.C. and in her free times loves to read, write, and bake. She is interested in the role that personality plays in teamwork.
Maxwell Johnson
Maxwell (Max) Johnson Class of 2022 is majoring in Communication Studies and pursuing certificates in Integrated Marketing Communications and Design.  He enjoys hiking, exploring Chicago, reading, and a good pun.
Rachel McCardell
Rachel, Class of 2022, is majoring in computer science and pursuing the Kellogg Managerial Certificate. She is from Bloomfield Hills, MI. On campus, Rachel is a member of the women's cross country and track teams, as well as a proud member of Extreme Measures A Cappella. She enjoys reading, rollerblading, and Mexican food.